The Adult Glee Club sits under the All Age Music brand which officially launched at the start of 2012. The club shares their love of singing with people of their local area, and can be found performing at various community and charity events. Even the odd Open Mic night.

Once a year a special Glee Goes Solo Night is organised at a local music venue to showcase anyone who wants to go 'solo'. Of course duets, trios and group numbers are welcomed. The events and performances are always backed by our resident Glee musicians and volunteer musicians who love what we're about. The year normally ends off with a big End of Year Concert that showcases the group numbers and more solo's, duets and smaller groups.

It's customary that each Glee Club organises end of each month drinks at a local bar, pub or restaurant. This little social gathering has seen some amazing friendships and connections develop over time. It even acts as an ideas hub for special event and social outing ideas.

---
| | |
| --- | --- |
| Who We Are | Expect to meet and sing with a diverse group of people when you attend an Adult Glee Club. Being a community vocal group with no auditions, you can expect all ages, all levels, all backgrounds and even international visitors to join in. The Adult Glee Club is primarily a mix of adults aged 20 - 65yrs who can be considered shower singers, ex-choir or high school choir singers, full time working adults looking for something new, stress relieving adults, ex-professional singers, semi-professional singers and even fellow music teachers. Whatever the reason, rest assured you get time out once a week to do and share what you enjoy... singing! It's all about having a good time and being part of a community that doesn't judge you. |
Our History

The Adult Glee Club started off as a Sydney Inner West based vocal group class for male and female adults who simply love to sing. Founded in 2012 by Sandra Lie (Principal Director of All Age Music School), the group has established itself as being Sydney's most prominent Glee Club for adults and is now looking to expand it's wings into other territories.

Since it's first End of Year Show in 2012, the adult Glee Club has seen hundreds of singers both from abroad and locally. Even people from as far as France's Glee Club have joined in for a sing. Without doubt, people come from afar to experience the unique community that is Adult Glee.

---
Videos of what goes on and some of our performances. Enjoy!

"I've been singing since I was a kid but hadn't done much of it in the last few years. Glee has brought me back to it and I'm really grateful to have the chance to perform again with such a great group of talented people. As nervous as I still gt, there really is no better feeling for me, than being on stage and singing to an appreciate audience." JODIE EVERHART (Soprano)


"I used to be an avid ocean swimmer till shoulder reconstruction. I used to be a runner till torn foot muscles, so I went looking for something just for me, and a good friend introduced me to Glee! As a single parent working full time, this is a fantastic break and something selfishly just for me."
JO PRICE (Alto)

To find out where your nearest Adult Glee Club is and term dates, CLICK HERE
Powered by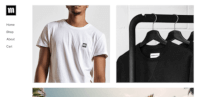 Create your own unique website with customizable templates.